A History of Innovation with Travelpro®
Over thirty years ago, a professional pilot created the first upright rolling luggage for himself and his fellow crew members. This was the original Rollaboard® - the premier product of Travelpro® Luggage.

With his invention, the travel industry was transformed forever.
At Travelpro®, innovation continues to be a driving force behind every product we develop, and we will always explore ways to enhance the travel experience.


Innovation is the heart of what we do
Thoughtfully Designed | Meticulously Constructed | Quality Guaranteed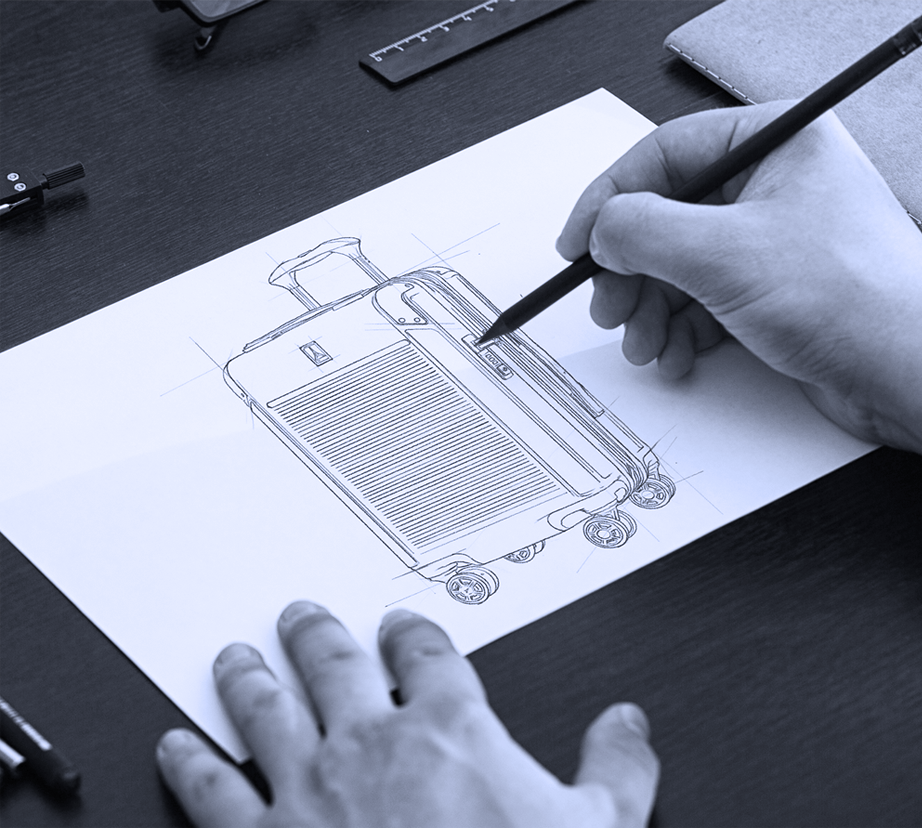 Travelpro® luggage is carried by crews from over 90 airlines worldwide.
We invest in learning what travel pros want and need, and then we build it. The practical features and professional grade durability standards used in our FlightCrew™ Professional Collection are adapted for civilian use, resulting in ultra-durable, lightweight luggage.


We design with inspiration and build with integrity.
Standing behind every piece of Travelpro® luggage is our foundational belief in quality and craftsmanship that goes above and beyond industry standards.

We stay attuned to the evolving demands of travelers, working to predict needs and answer them before you ask.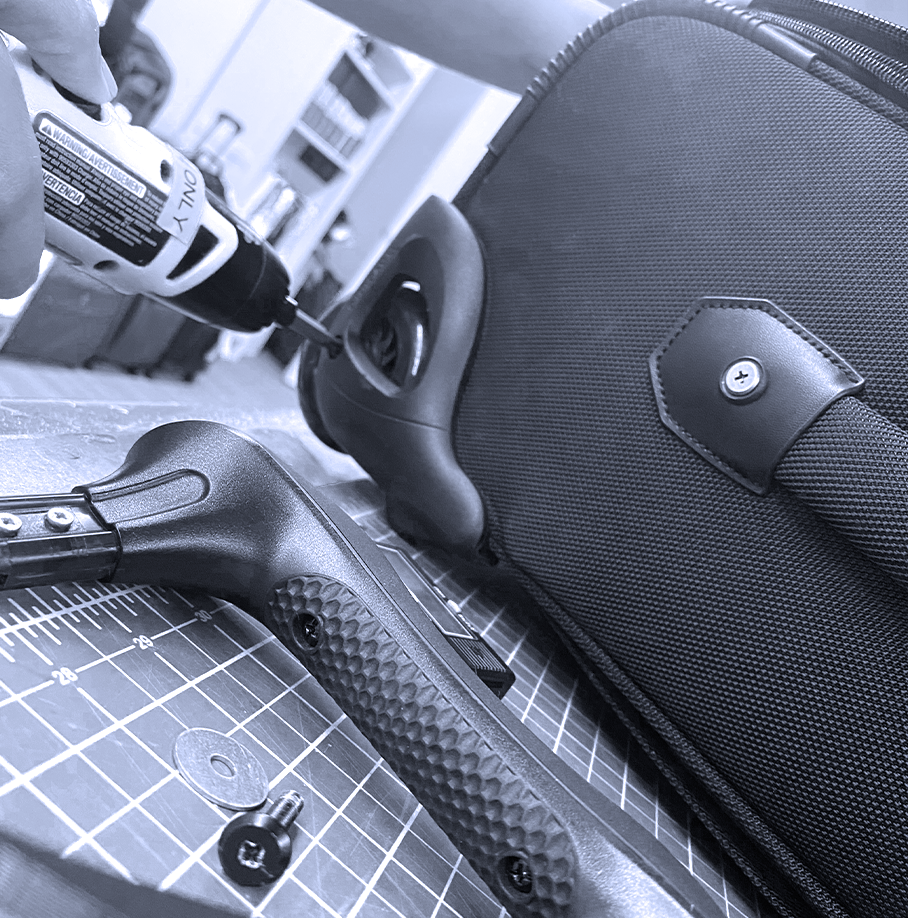 And we pride ourselves in exceeding expectations.
Employing these principles of durability, mobility, practical innovation, intelligent design, and built-in conveniences, we create luggage that goes the distance – for business or pleasure – by air, land, and sea.
The result is luggage you can depend on and products that ease the trip, wherever in the world you roam.
PRECISIONGLIDE™ SYSTEM
Our patented PrecisionGlide™ system combines three innovations that come together to create top-of-the-line mobility for the easiest roll on the planet.
MagnaTrac® self-aligning, 360° degree magnetic spinner wheels.

Patented Contour Grip with rubberized touch points for comfortable, easy maneuvering go wherever.

Patented PowerScope airline-grade aluminum extension handle minimizes wobble and has four stops to accommodate users of different heights.
durability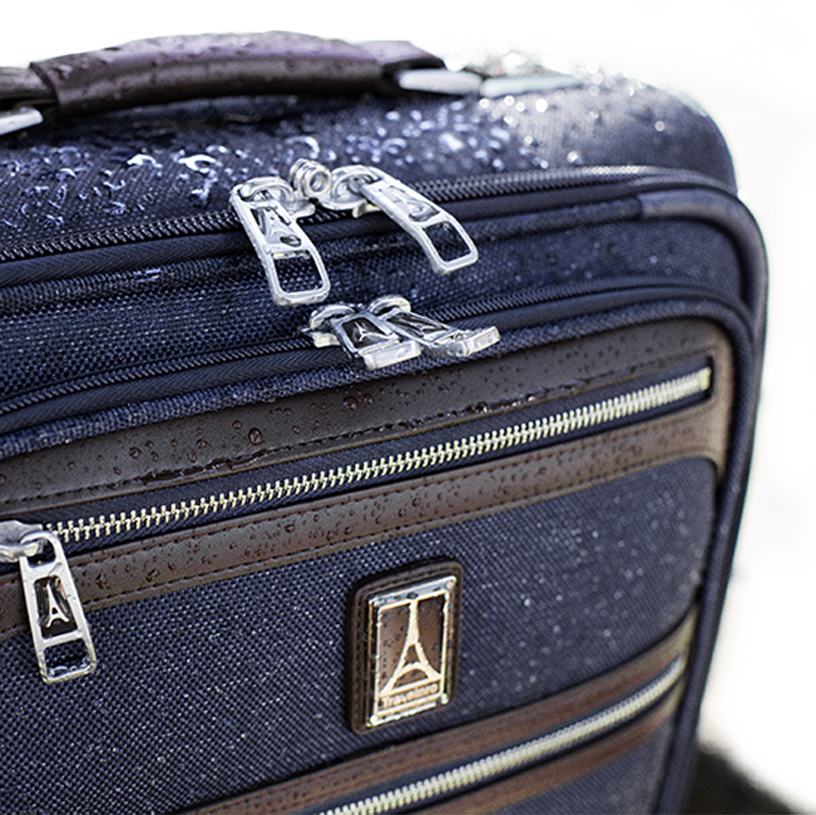 Our softside bags are made with ultra-tough, high-density fabrics with DuraGuard® coating that resists water, stains, and abrasions.
accessibility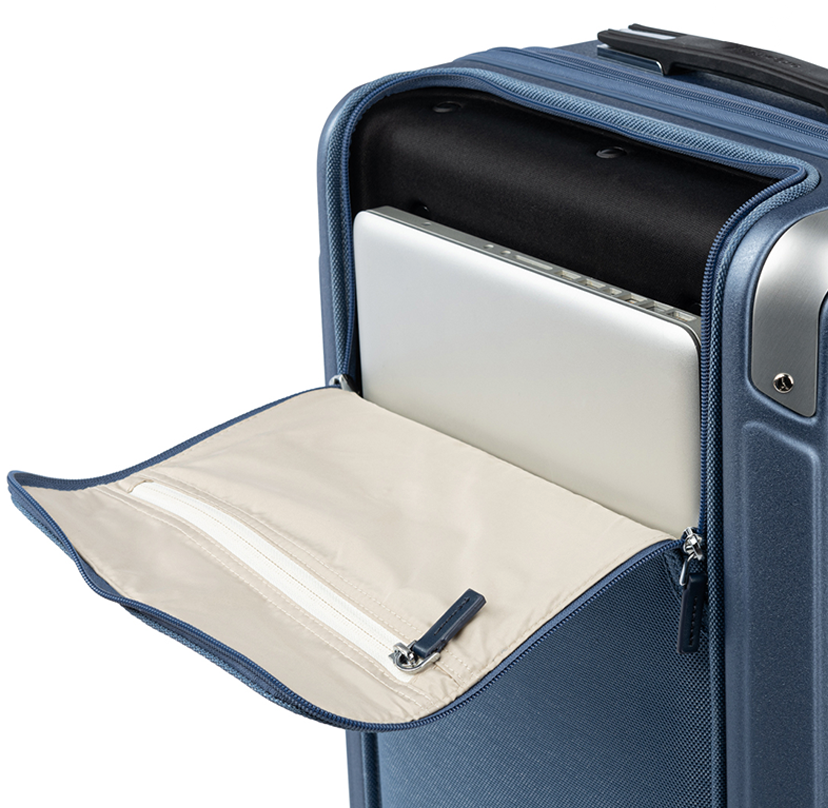 Patent Pending exterior pocket design provides quick access to essentials and convenient padded protection for most 15.6 inch laptops.
connectivity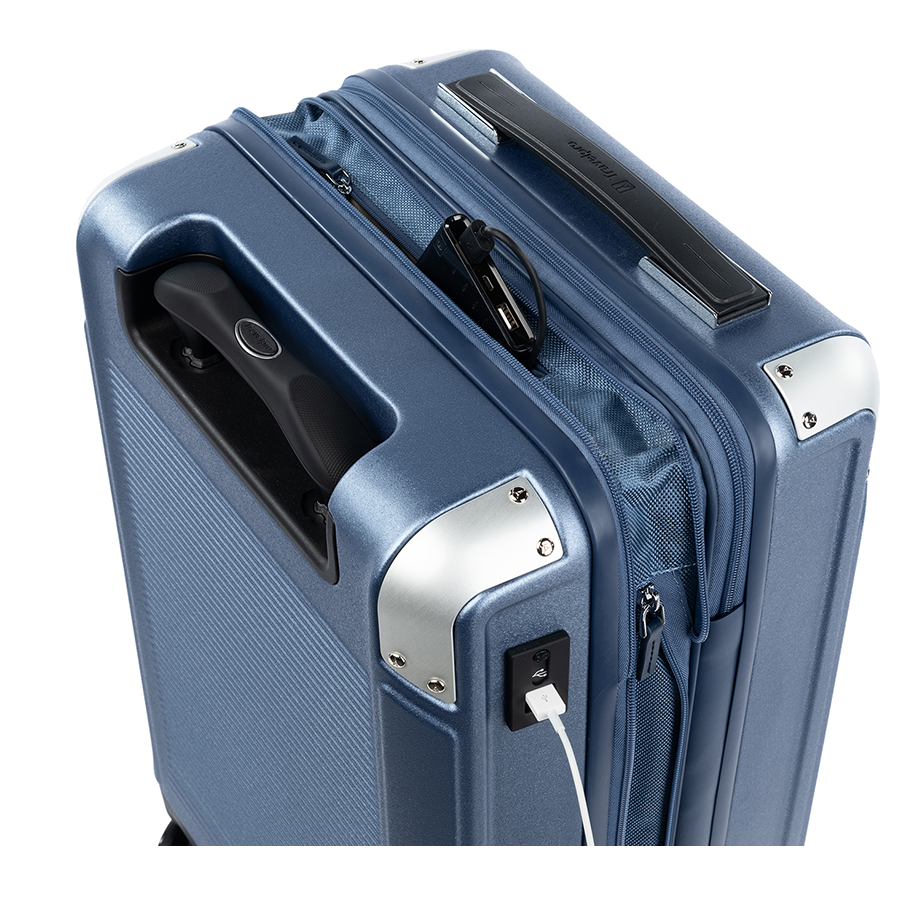 External USB A & C Ports a dedicated, easy-to-access external battery pocket (Patent Pending) is conveniently tucked inside the zippered expansion feature on our capable hardside bags or in a side pocket of our capable softside bags – for quick reach, hassle-free retrieval, and complete FAA compliance.
personalization
1 Bag = Up to 5 Packing Options. Customize your packing versatility the Zip-In Organizers for your Crew™ VersaPack™ carry-on bag. Choose from a Garment, Laundry, Suiter, Packing Cubes or All-In-One Zip-in Organizers. (Sold-separately)